There are helpful ways to decrease the things that increase the stress and anxiety and Worries that rise within you.
Let me help you understand how to access your calm and resilient place. There are practical things you can do to thrive. We react in times of fear. How could we not. And when we have someone who can hear us and understand where we hurt, we can begin to find our footing.  Let me help you get your life back in control and in harmony.  You deserve to find some rest.
__________________________________________________________________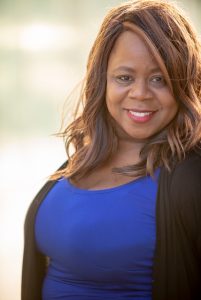 You've been having a hard time falling asleep.  There's so much on your mind that its been hard to make sense of the uncertainties that rise within you.  You find yourself searching for ways to calm the fears that keep you up at night and preoccupied during the day.  It's been hard to shake loose the thoughts that feel like they just about consume you.  Its been difficult to break out of that cycle and settle down into a nice evening or reach someone you feel will care about what troubles you or just take the time to hear you out.
When you finally get to a moment that feels alright, something happens that draws your attention right back to the problem and the obstacles that seem insurmountable.  You wish you didn't have to carry so much on your shoulders.  It feels as though this is the way things just have to be.
Even when you think that things are just to be this way, you realize that someone is closer than you thought. You've toyed with the idea of calling a therapist and it's felt like a good idea from time to time.  This time you thought to yourself "I just may give it a try".  So here you are. And I can't wait to let you know i'm here. I'll walk with you. You don't have to take these steps alone.
Some Things You May Be Experiencing:
Feeling Overwhelmed and Scattered
It's hard to stop worrying
It's hard to wind down
It's hard to shake thoughts of fear and worry
You have sleepless nights and feel restless, Exhausted
Your body feels off, heart racing
You find it hard to concentrate or even take a deep breath
---
What can happen in times of Crisis and Uncertainty:
When we are in times of uncertainty, anxieties and worries can surface and drive our actions in ways that get in the way of our peace and contentment. Without ways to address these kinds of moments we are left in an internal state of crisis that affects how well we stand in the face of uncertainty.
Join me and lets have a conversation about how you can calm your worries and restore your sense of peace. There will be at least 3 things you can do today to center your mind and get connected. I welcome lending my support.
Be with me from the comfort of your home. During your lunch break. At your practice. Pull up a seat. Lets have a conversation. I'm here. And a phone call away. Give me a call or send me an e-mail to let me know what day would be alright to come in to talk. Let me hear all of what you want to tell me.
Shantel Daniels
201 N. Brand, Suite 200
Glendale, CA 91203
Phone: 323-676-1633